IRELAND TO ITALY BY ROAD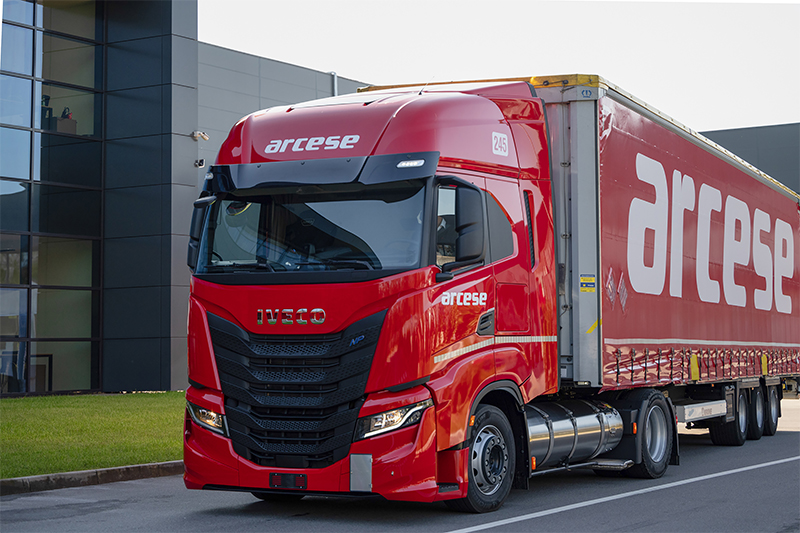 Taking the strength of our Italian network and reversing the flow, Arcese Cosulich is thrilled to introduce our reliable export service from Ireland to Italy. Seamlessly connecting the Emerald Isle to the heart of the Mediterranean, our commitment to speed, directness, and proficiency remains undiminished.
Our robust groupage service to Italy underscores our dedication to fast and reliable deliveries. The journey begins every Friday from Dublin, with our trailers setting off, packed with the promise of efficient service. Just a few days later, by the following Tuesday, they arrive in our strategically located Milan warehouse. 
But the journey doesn't end there. Once in Milan, your goods are smoothly transitioned onto our domestic network, ensuring that they're delivered swiftly and promptly to every corner of Italy. We're well aware that time is a precious commodity, and we respect that by ensuring your goods arrive in a timely fashion, every time. 
Our service doesn't stop at conventional goods. We understand the diverse needs of our customers, and therefore, we also offer transport for ADR and temperature-controlled goods. Whether it's handling sensitive materials with stringent safety requirements or ensuring perishables maintain their freshness, we've got you covered.
At Arcese Cosulich, we believe in creating lasting connections and services that deliver beyond expectations. Our export service from Ireland to Italy reflects our understanding of the market, the terrain, and the unique needs of our clients.
Whether importing from Italy to Ireland with our premium groupage service or exporting from Ireland to Italy, you're always choosing reliability, efficiency, and professionalism with us.
This email address is being protected from spambots. You need JavaScript enabled to view it. and let's get your goods moving from Ireland to the heart of Italy swiftly and smartly with Arcese Cosulich !
SERVICE AND PRICE ENQUIRIES
*** CHECK OUR SAMPLE RATES!  ***
This email address is being protected from spambots. You need JavaScript enabled to view it.
 TRANSIT TIMES  
 

COLLECTION 

 

DEPOT-DEPOT 

Dep: Friday

 

 

DELIVERY 

 

DUBLIN

add 1 day

ROI

add 2-3 days

 

SEND ORDER 24H IN ADVANCE 

 

 

DIRECT SERVICE

4-5 days

Via Rosslare > Cherbourg

> Mont Blanc > Milan

 

 

NORTH ITALY 

add 1-2 days

CENTRAL ITALY 

add 2-3 days

 

 

DUBLIN

add 1 day

ROI

add 2-3 days

SEND ORDER 24H IN ADVANCE 

 

 

 DIRECT SERVICE

4-5 days

Via Rosslare > Cherbourg

> Mont Blanc > Milan

  

 

SOUTH ITALY

add 3-4 days

SARDINIA & SICILY

add 5-6 days
ITALIAN POSTCODES
 

GEOGRAPHICAL AREA

 

FIRST 2-DIGIT POSTCODES

 

 

NORTH ITALY

 

 

10-47

 

CENTRAL ITALY

 

 

50-67 & 00-06

 

SOUTH ITALY

 

 

70-89

 

SARDINIA & ITALY

 

 

07-09 & 90-98